Troop One marched in the Veterans Parade Friday, November 11, 2016.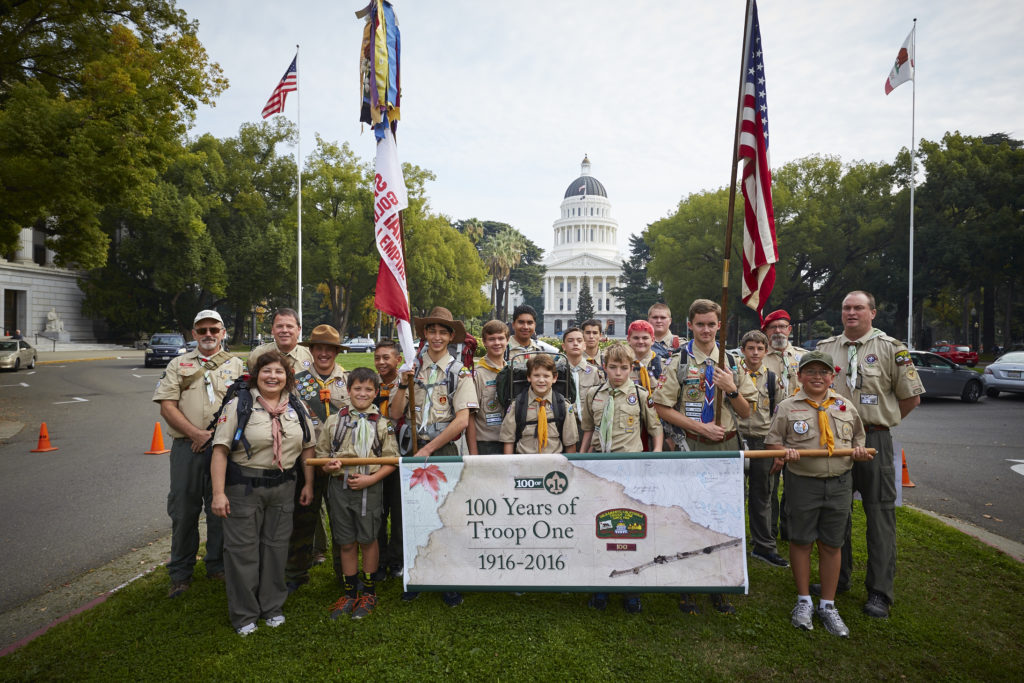 This video, which debuted at Troop One's 100th anniversary celebration
on June 11, 2016, highlights a century of Sacramento Scouting!

Video created by Jason Kuykendall – nkmedia.biz
Here are 60 of our 90 Scouts all composed into one photograph. Troop One as of November 2015. Click on the image to see full size. We hope to add more of our Scouts to this page.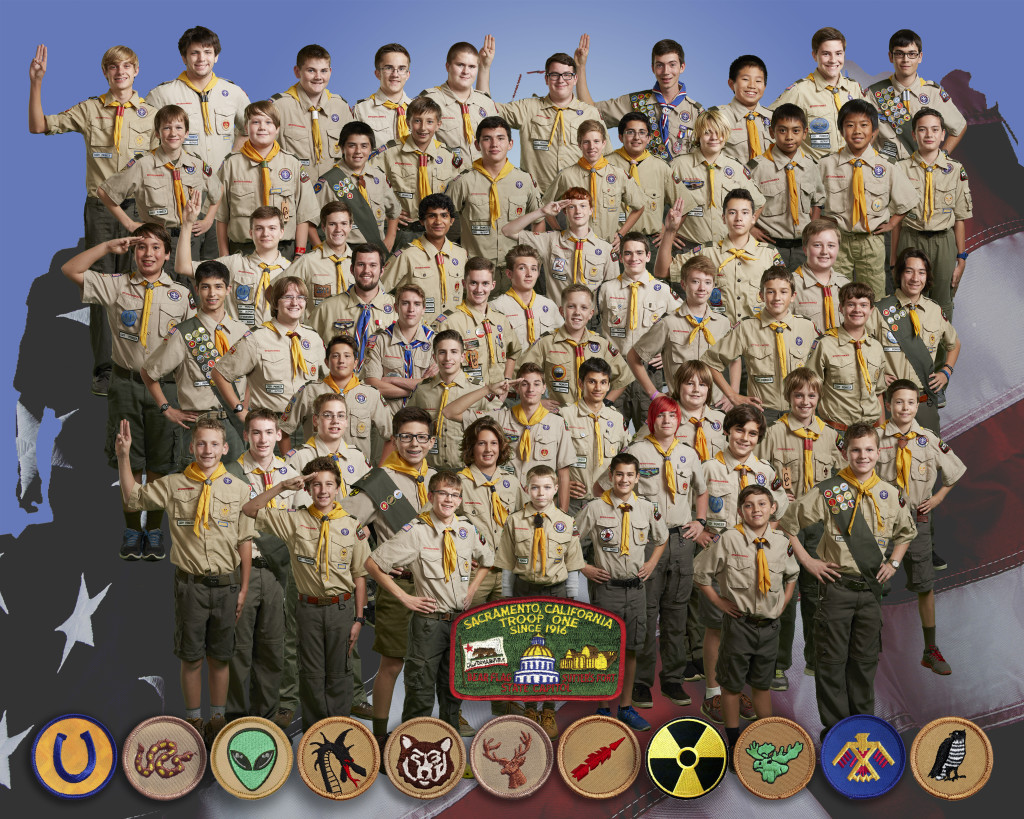 The whole Troop gathered by Patrol, Troop One recognizes "the Patrol is the method" of Scouting!