Hike at Forest Hill on February 12, 2017.
Bean Feed at River Bend Park
Troop 1 Scouts have a great time at River Bend Park. Below a T1 Scout is teaching a visiting Webelos how to tie a knot.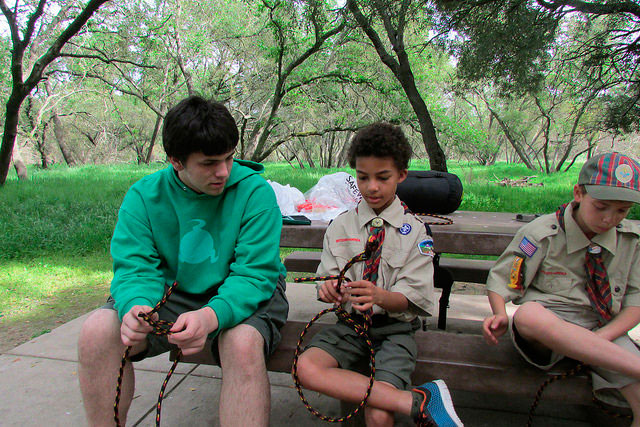 Annual River Run down the American River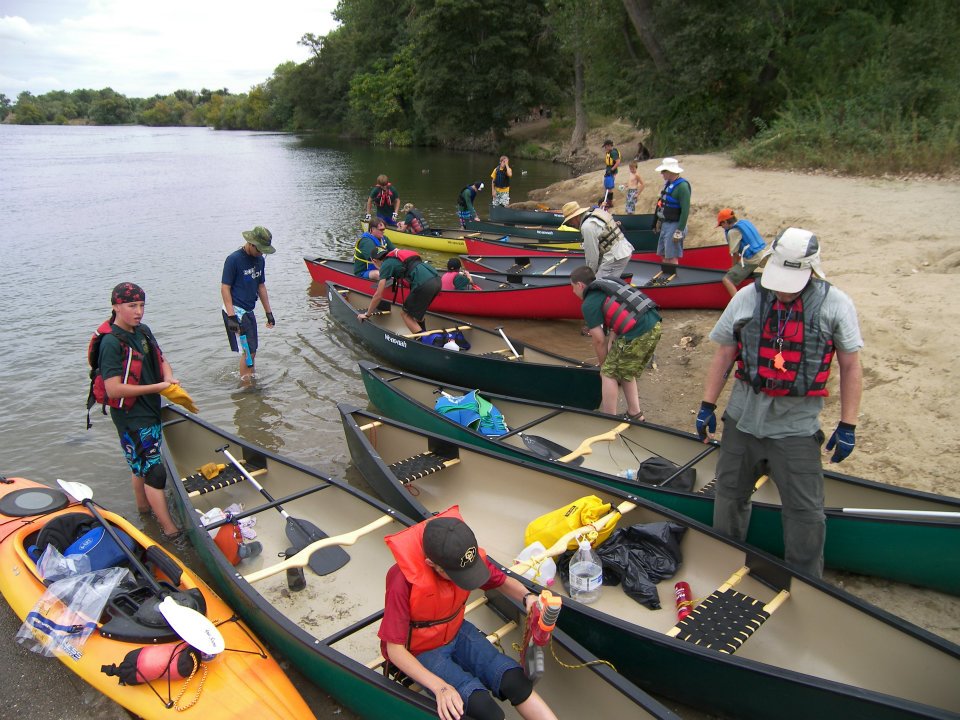 History of Outings and Who Went
This document is a record of all of our outing for the last 10 years with destinations, dates, camping nights information, and the names of the scouts and names of the adults who were on the outing. Outings History
Outing
"How often and where are outings?"
Troop 1 plans troop outings once a month. To remain in good standing the scout must attend a minimum of one outing out of every three. Every troop member is encouraged to attend, as the outings provide a time to practice scout skills, earn merit badges and enjoy the good fellowship of the other scouts.
Sign ups are required by the Monday before the outing. Parent permission slips and fees (paid in cash) are to be returned to the senior patrol leader who gives them to the transportation chairman. It is requested that the permission slip and cash be placed in an envelope with the scouts name and patrol written on the outside. The sign up sheets provide all details of the outing as to place, equipment, clothing, costs and other requirements (if any).
"What are Special Outings and where are they held?"
Some of these trips require special requirements of rank and age. Please check with the person in charge of the individual activity.
Troop 1 – Special Optional Trip
Grand Canyon
Canoe Trip (Colorado River)
Tuolume Meadows (Yosemite)
Mt. Whitney
National Scout Ranch- Philmont, NM
District Council
Camporee
Scout-O-Rama
Klondike
National
National Jamboree (every four years; next is 2013)
International
International Jamboree (every four years; next is 2015)
Food Allergies Policy & Procedures
Troop 1 Food & Environmental Allergy & Anaphylaxis Policy
Troop 1 Outings Food & Environmental Allergy Consent to Participate