Troop One maintains an Eagle Board, with an engraving of each Scout to earn the rank of Eagle in the Troop's History. As of March 2016 we have 414 Eagle Scout (wait for Walter to verify).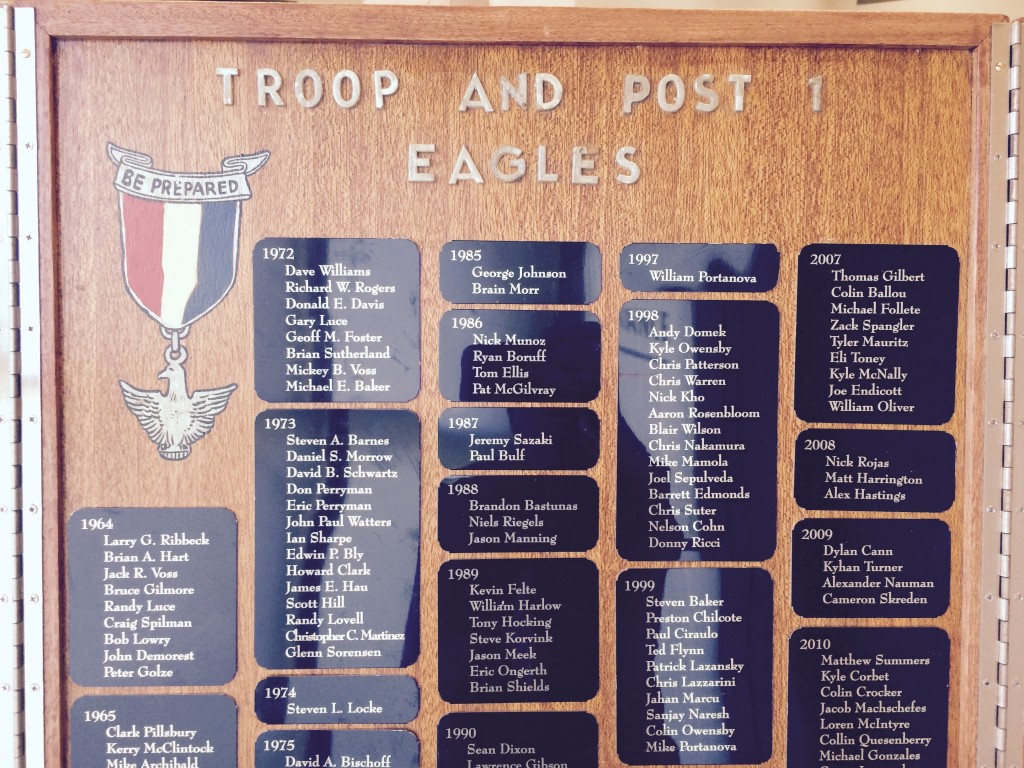 Over 414 Troop One Scouts have earned the Eagle Award.

Eagle Board of Review for Matt McFetridge and Liam Brothers, held at the Court House for the State Court of Appeals. What a special place to hold a special ceremony
Here is a new page dedicated to these Scouts.
George Morrow and Kent Link. George earned his Eagle in 1947, Kent in 1936. Here the two of them are photographed here attending the 2010 Centennial Celebration of Scouting at the Capital.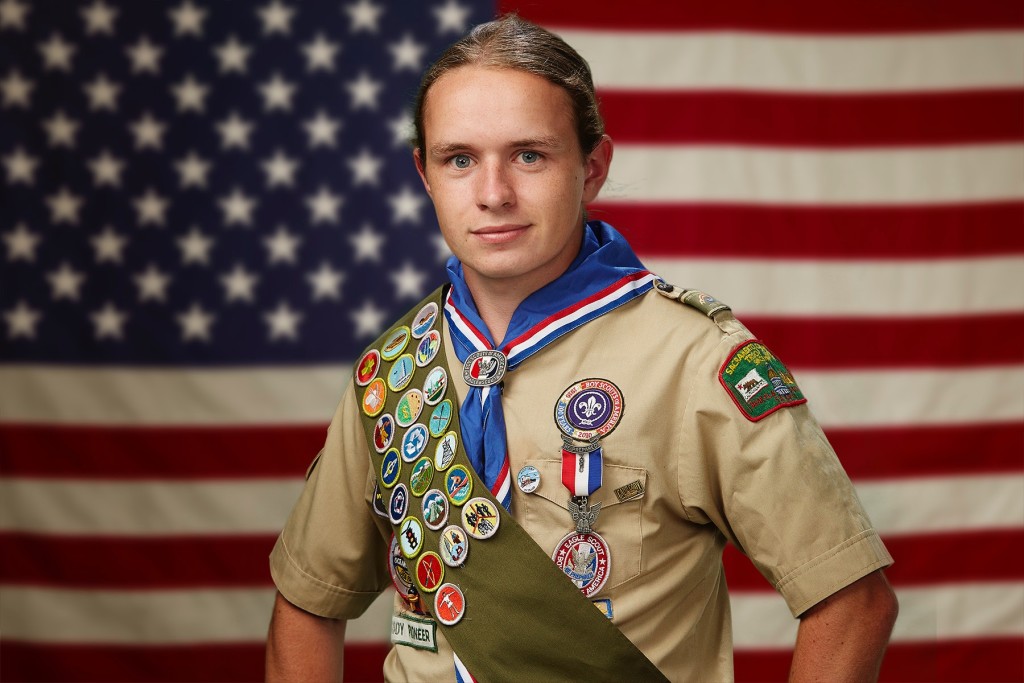 Daniel Thweatt, is a 2015 Eagle Scout of Troop One.